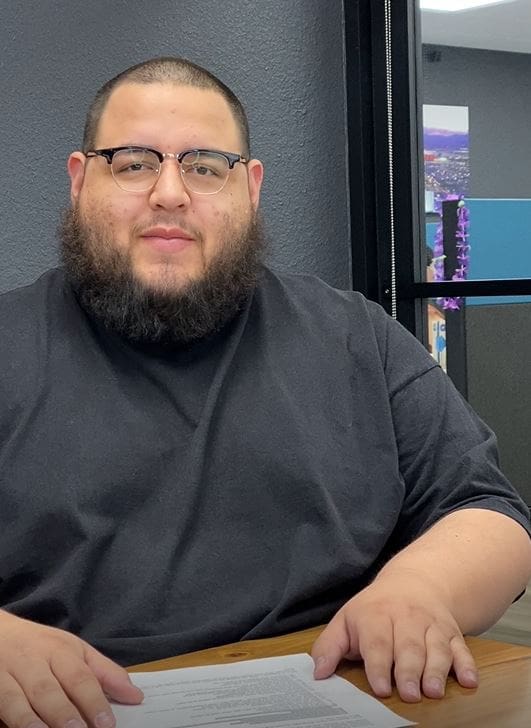 We interviewed one of our licensed insurance agents, Walter, about his professional and personal life. We want to give you an inside look of who you are working with when you choose to do business with Western Pacific Insurance. Here are some of the highlights from the interview:
How long have you been working for Western Pacific Insurance (WPI)?
"I've been working with WPI for 3 years."
What is the title of your job and what does it entail?
"The title of my job is customer service representative. I help customers do quotes, things like that."
What do you like most about working at WPI?
"What I like most about my job is probably my co-workers. I like the people I work with in the office."
What is the biggest lesson you have learned in your career so far?
"The biggest lesson I've learned in my career so far is just to be as detailed as possible. It always helps out…."
Tell us a fun fact about yourself that people may not know.
"Probably that I'm a big NFL fan, I like football a lot, you know, watch all the games and all that stuff so that's just something that people don't know about me. [My team is] the Patriots, and I'm following the Bucks right now."
Name one material thing you couldn't live without.
"That'd probably be my phone. Addicted to my phone probably, a little bit too much."
What do you like to do on your days off?
"Just relax at home really, [I'm] just a homebody."
Which one would you want most – flying cars, robot housekeepers, or moon cities?
"Out of those three, it'd probably be a robot housekeeper."
What chore do you absolutely hate doing?
"That'd probably be washing dishes."
What was your first job?
"My first job was working for a call center, just picking up phones, doing the same thing I do now basically."
Questions?
Do you have more questions for Walter? Message us on Instagram or Facebook @wpinsure and he will answer your questions! Click here to see the video version of Walter's interview.